News
For additional news stories, go to our newsletter archive.
---
2023
The SVS Vascular Annual meeting is an extremely competitive and premier educational meeting designated for the vascular surgery specialty. The meeting took place over four days in National Harbor, Maryland, where UCSD had a profound presence led by Dr. Mahmoud B. Malas. 20 total abstracts were accepted, and UCSD leads to be the number one institution in the world for total number of accepted scientific abstracts at the society meeting for three consecutive years.
The UC San Diego Department of Surgery was well-represented at the 18th annual Academic Surgical Congress, a joint meeting of the two leading associations for academic surgery – The Association for Academic Surgery (AAS) and The Society of University Surgeons (SUS) . As President of SUS, Rebekah White, MD, FACS, of the UC San Diego Division of Surgical Oncology presided over the meeting and delivered the SUS Presidential Address on "Work-Life Integration for Academic Surgeons," a discussion of how the COVID pandemic has blurred the boundaries between work and home.
Support from Joan and Irwin Jacobs to create hospital-based mission control center to help solve real-world patient care needs

With a generous $22 million in gifts from Joan and Irwin Jacobs, UC San Diego Health will bring its Center for Health Innovation into full reality. The gifts will fund a novel patient-care "mission control center" within Jacobs Medical Center at UC San Diego Health and the Jacobs Chancellor's Endowed Chair in Digital Health Innovation. These initiatives and other plans will be shared and celebrated on May 4-5 with the Innovation in Digital Health symposium for thought leaders across the nation.
---
2022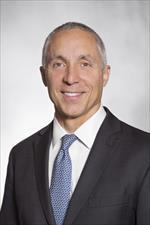 We are pleased to announce that Joseph A. Califano III, MD, has accepted the position of director of Moores Cancer Center at UC San Diego Health, beginning immediately.
Following a comprehensive national search, Dr. Califano succeeds Scott Lippman, MD, who announced in November 2021 that he would be stepping down as director to lead the PreCancer Genome Atlas (PCGA).
School is Dept. Chair Dr. Bryan Clary's alma mater
July 29, 2022 — The Department of Surgery had the privilege recently of spending an entire day with the extraordinary health career students of Imperial High School (IHS). Invited by Ms. Rosa Guerrero, who leads health career instruction at IHS, Drs. Bryan Clary, Luis Cajas-Monson, and Isabella Guajardo were treated to an inspiring day leading simulation exercises in minimally invasive surgery and surgical knot-tying, as well as providing overviews of surgical training and the rewards of a career in surgery.
July 29, 2022 — The UC San Diego Department of Surgery recently announced a new academic collaboration with a leading bariatric (weight-loss) surgery center based in Tijuana, Mexico. This partnership acknowledges the growing role that medical tourism plays in the border region and the need for enhanced educational training of practitioners in these locations.
May 31, 2022 — After three hours of robust and innovative research talks presented as part of the 10th annual Department of Surgery Research Symposium earlier this month, even the event's keynote speaker — Jeffrey B. Matthews, Surgeon-in-Chief of the University of Chicago — was left starry-eyed.
---
2021

November 23, 2021 — It is with immense pride that we share the news that UC San Diego Health is ranked #1 in California and #3 in the nation as a top performer in the Bernard A. Birnbaum, MD, Quality Leadership annual rankings of more than 100 comprehensive academic medical centers from Vizient Inc., the country's largest member-driven health care performance improvement organization. As a special point of UC pride, UCLA Health Ronald Reagan and UC Irvine Health also rank in the top 10 nationally at #8 and #9 respectively.

​November 23, 2021 — The University of California Board of Regents has approved construction plans for Phase 1 of a multi-phase project to reimagine our Hillcrest Medical Center. Phase 1 includes the construction of a new parking structure and 250,000-square-foot outpatient pavilion with specialty clinical programs, such as oncology, cardiology, neurosurgery and orthopedics, as well as ambulatory surgery operating rooms, gastroenterology procedure rooms, advanced imaging, infusion and radiation oncology.

August 5, 2021 — In a Brief Communication, published July 29, 2021 in the journal Transplant Infectious Disease, a team of physician-scientists at University of California San Diego School of Medicine found that solid organ transplant recipients who were vaccinated experienced an almost 80 percent reduction in the incidence of symptomatic COVID-19 compared to unvaccinated counterparts during the same time.

September30, 2021 — On July 31, 2011, UC San Diego opened the Sulpizio Cardiovascular Center (SCVC), the first healthcare facility in the region to offer a full continuum of cardiovascular services all under one roof. As we mark the 10th anniversary, the SCVC is the heart of our Cardiovascular Institute and continues to be in the vanguard of cardiovascular care. We are incredibly proud of all that the Sulpizio Cardiovascular Center team has achieved.

August 24, 2021 — After more than 50 days on advanced life support, multi-disciplinary team at UC San Diego Health helps patient become candidate for successful lung transplant

September 30, 2021 — Verification by the American Burn Association represents the highest mark of distinction for burn centers across the country, and the verification recognizes UC San Diego Health's Regional Burn Center for providing the highest standard of care for burn-injured patients.

September 30, 2021 — Congratulations toDr. Todd Costantiniand his collaborators in the Departments of Surgery, Medicine (Pulmonary-Critical Care), and Preventive Medicine on publishing two papers last week in the New England Journal of Medicine. In these original research papers, Dr. Costantini and colleagues from around the world quickly mobilized and enrolled patients in this randomized trial to assess therapeutic anticoagulation with heparin in critically ill and non-critically ill patients with COVID-19. Interestingly, the results were different based on the severity of COVID illness. In patients with moderate disease (i.e., not admitted to the ICU and without organ failure), initial treatment with therapeutic dose Lovenox decreased mortality and decreased cardiorespiratory failure as compared to prophylactic dose Lovenox. Conversely, in critically ill patients in the ICU, there was no benefit of therapeutic dose Lovenox versus prophylactic dose Lovenox.

September 30, 2021 — Dr. Theresa Guois the lead author of a study In the journalCancer,entitled "Outcomes of patients with oropharyngeal squamous cell carcinoma treated with induction chemotherapy followed by concurrent chemoradiation compared with those treated with concurrent chemoradiation."Use of induction chemotherapy has remained controversial in the treatment of locally advanced head and neck squamous cell carcinoma.In this retrospective analysis of 585 patients with oropharyngeal squamous cell carcinoma showed that, in contrast to prior studies, treatment with induction chemotherapy was independently associated with worse overall survival and higher risk of distant metastasis even in multivariate and matched cohort analyses.This study may support moving away from traditional induction strategies for patients with advanced oropharyngeal squamous cell carcinoma as new clinical trials begin to incorporate novel therapeutics, such as including checkpoint inhibitors in the neoadjuvant setting.

September 30, 2021 — Oftentimes studies emphasize differences and outcome disparities, but can we find circumstances where previously-observed disparities are absent? A diverse, multi-specialized research group led byDr. Ryan Oroscoset out to explore this question as it pertains to patients with larynx cancer in the journal Cancer. The group dug into a novel database from the Veterans Health Administration (VHA) that has not been looked at previously. For decades, a great deal of work has exposed healthcare disparities across numerous realms, and larynx cancer is no exception. This group looked to see if similar disparities exist within the VHA. Most large database research looking at patients with laryngeal cancer comes from hospitals that her outside of the Veterans health administration. Their study found that black patient's in the VHA presented with the same severity of larynx cancers as white patients. Furthermore, these black patients had similar survival and cancer outcomes, which is counter to the expectation based on previous studies from non-VHA data.

August 24, 2021 — Gastrointestinal stroma tumors (GIST) are cancers that start in specialized nerve cells found in the digestive system, from the esophagus and stomach to the intestines and rectum.

August 20, 2021 — A team of engineers and physicians has developed a steerable catheter that for the first time will give neurosurgeons the ability to steer the device in any direction they want while navigating the brain's arteries and blood vessels. The device was inspired by nature, specifically insect legs and flagella—tail-like structures that allow microscopic organisms such as bacteria to swim.

July 14, 2021 — The mutational landscape of gastrointestinal stromal tumor (GIST) is associated with the tumor location, according to new evidence. It may then, in turn, provide direction for treatment decisions and selective confirmatory genomic testing when resources are limited.

July 15, 2021 — The UC San Diego Regional Burn Center has completed a successful American Burn Association (ABA) reverification visit as San Diego County and Imperial County's only adult and pediatric burn center. The ABA team recommended reverification without any deficiencies, pending approval of the ABA Verification Committee.
This recommendation exemplifies the burn program's ability to meet the highest standards of care for burn-injured patients. Reverification from the ABA distinguishes the center to patients, families, third-party payers, government, and accreditation organizations, and demonstrates that the UC San Diego Regional Burn Center provides the highest quality of patient care to burn patients from time of injury through rehabilitation.


July 15, 2021 — Many will remember this year's UC San Diego Department of Surgery Research Symposium for the unique venue in which it was held: Everywhere and nowhere.

Both the symposium's keynote address and research presentations were not delivered from podiums but instead — per established pandemic protocols — Zoomed from desks, dining room tables and yes, the operating room. If surgeons know one thing well, it's how to adapt past whatever obstacles COVID might throw in the way.

​April 30, 2021 — The colorectal disease team has spent 3 years preparing to achieve Accreditation Status from the National Accreditation Program for Rectal Cancer (NAPRC). The accreditation not only requires a multidisciplinary approach to rectal cancer care, but a specific mandate to directly communicate the board's findings to the patient and the referring physician. This has increased satisfaction from our patients and our referring physicians. The ultimate goal is to be sure everyone is on the same page when it comes to caring for patients with rectal cancer. We get one chance to do this right, we absolutely want to do our best.

April 27, 2021 — When Teresa McKeown first met Dr. Jason Sicklick of UC San Diego Health, she had been spending her time writing farewell journals to her children and having intimate conversations with her friends and family, wrapping up all of the loose ends of her life.

March 25, 2021 — Since the first reports of a deadly respiratory illness in the winter of 2019, severe acute respiratory syndrome coronavirus 2 (SARS-CoV-2), the cause of COVID-19, has spread globally and resulted in the most impactful pandemic in more than a century. Diagnostic testing for the virus has played a central role during this pandemic and has significantly evolved since COVID-19 was first detected.

February 23, 2021 — The University of California San Diego Medical Center's Vascular and Endovascular Surgical Laboratories are pleased to announce the accreditation awarded by the national agency Intersocietal Commission for the Accreditation of Vascular Laboratories (IACVL). IACVL accreditation is recognized as the process of establishing and maintaining high quality patient care while ensuring our commitment to the nationally-recognized standards of vascular testing. The scope of the accreditation process is to provide high quality standardization to all areas of our vascular lab, which includes the care and maintenance of our state-of-the-art equipment and devices, diagnostic testing protocols, test reporting procedures, quality-assurance, and the proper training and credentialing for our team of highly-skilled vascular technologists. This vital process ensures our unwavering commitment in providing outstanding patient care and diagnostic accuracy.

February 23, 2021 — Today the National Organization for Rare Disorders (NORD®) announced this year's Rare Impact Award honorees. These outstanding individuals, organizations and industry innovators will be honored for their exceptional work benefiting the rare disease community in a virtual event streaming on June 28, 2021 at 7:00 p.m. E.T. The Rare Impact Awards program is part of the Living Rare, Living Stronger NORD Patient and Family Forum, an annual conference that brings patients and families, advocates, health care professionals and other supporters together for learning, sharing and connecting.

"While social-distancing remains necessary, it is vital for us to gather virtually to celebrate the contributions and progress that have been made in the fight against rare diseases. Despite the pandemic and the challenges we have faced, there are still heroes to be found among us from whom we can draw inspiration and motivation to keep moving forward," said NORD President and CEO Peter L. Saltonstall. "At NORD, we are proud to honor these people, groups and companies for their achievements. We're humbled to work alongside them and appreciative of their tenacity and commitment to a brighter future for our community."

February 18, 2021 — Gastrointestinal stromal tumors (GISTs) are a subytpe of cancers known as sarcomas. GIST is the most common type of sarcoma with approximately 5,000–6,000 new patient cases annually in the United States. GIST cannot be cured by drugs alone, and targeted therapies are only modestly effective, with a high rate of drug resistance. In a recent study, researchers at University of California San Diego School of Medicine and Moores Cancer Center identified new therapeutic targets that could lead to new treatment options for patients.

The study, published in the February 18, 2021 online edition of Oncogene, found that specific cell-to-cell communication influences GIST biology and is strongly associated with cancer progression and metastasis.

The researchers discovered that certain GIST cancer-associated fibroblasts (CAFs), a cell population within GIST tumors, can communicate with GIST cells. This crosstalk between CAFs and GIST cells results in more aggressive tumor biology.
---
​News Archives