"The Hand of God in the Glove": Teresa McKeown's Success with the I-Predict Clinical Trial
"The Hand of God in the Glove": Teresa McKeown's Success with the I-Predict Clinical Trial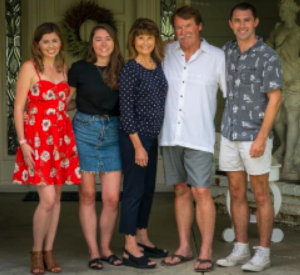 When Teresa McKeown first met Dr. Jason Sicklick of UC San Diego Health, she had been spending her time writing farewell journals to her children and having intimate conversations with her friends and family, wrapping up all of the loose ends of her life.
Her kids had watched her struggle since her 2003 diagnosis with Stage 3 C-Lobular Breast Cancer, when they were ages 12, 8 and 6. McKeown couldn't comprehend a mother being separated from her childrenat these years — the years she felt they'd most need a mom. When she relapsed in March of 2016, it was a massive disappointment, but she wasn't quite surprised because she knew she had a high risk of recurrence.
McKeown had come to UC San Diego to see Dr. Sicklick, MD, FACS because she couldn't eat. Her GI tract had been completely obstructed. This surgery wasn't going to fix the cancer, but it would give her the chance to eat. Which, to her, was a chance to buy her a little more time before seeking hospice care.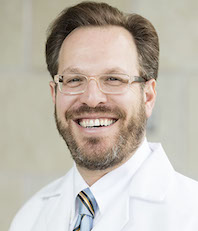 Reflecting back upon the moment, for her, "the moon, the stars and the sun aligned perfectly" to land her right in the care of Dr. Sicklick, who had just begun a new clinical trial at that time with a multi-specialty team of oncology experts. I-PREDICT is a precision oncology treatment that treats each patient with a personalized targeted therapy.
"Truly it felt like the hand of god in the glove of a whole bunch of circumstances that landed me at UC San Diego just at the time, my surgeon happened to be the Co-PI of the I-PREDICT Clinical Trial that saved my life."
It's 2021, and after receiving a immunotherapy and continuing treatment through the trial, McKeown has now been disease-free for four years. In the past few years, she's seen her son graduate from college, got to enjoy hearing about her daughter's travel through Europe and watched her other daughter get married.
"It's unbelievable to be disease-free when four years ago, I was on the cusp of hospice care," McKeown said.
Her care at UC San Diego Health was, in her eyes, the best care she ever received. Not only did she feel like Dr. Sicklick was of "fine caliber" in terms of his medical professionalism, but she saw a whole stellar system that made her feel well-cared for.
"Just two days ago, a dear one's friend passed away from cancer. And I grieved, I grieve heavily for every person that doesn't survive cancer," McKeown said. "All I know to do is to share my story with the hope that a patient will consider a therapy, seek an outside opinion or be inspired to better advocate for themselves. Yet, I realize you can do all of that and still die from cancer."
Now, she said she shares her story because although she wasn't the most open person before, she knows how important this story of healing is for both cancer patients and medical professionals. To her, a story of healing is a dose of medicine for cancer patients. And in her opinion, after having long days of seeing many patients that may not be responding to therapies the way medical professionals want them to, medical professionals need encouragement, too. She wants medical professionals to remember that what they're doing is so incredibly important for patients' lives. For her, sharing her story is her best way to express that gratitude.
"More than anything, I don't want my story to be an exceptional story, I want it to be the expected story," McKeown said. "That's my dream."