Surgery Residency Programs
The UC San Diego Department of Surgery and its divisions are deeply committed to educating surgeons of the future. The department offers fully accredited academic residency training programs in a number of surgical specialties. In the surgical specialty residency programs, UC San Diego offers graduate medical students the opportunity to train in clinical care and research with highly respected experts and innovators in surgery.
---
General Surgery
The General Surgery Residency Program provides a comprehensive training program encompassing the spectrum of core general surgery and general surgery subspecialties, including cardiothoracic, transplant, oncology, vascular, colorectal, trauma, and pediatric surgery.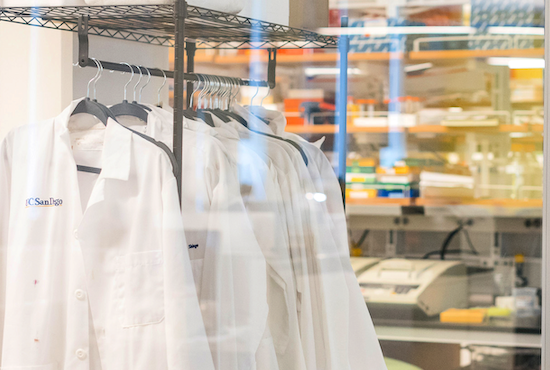 Plastic Surgery
The goal of the Plastic Surgery Residency Program is to educate and train physicians in the art and science of plastic and reconstructive surgery, and to develop a competent and responsible plastic surgeon with high moral and ethical character capable of functioning as an independent surgeon.