Our Alumni
UC San Diego's Department of Surgery has trained hundreds of surgeons who have gone on to serve their communities and contribute to academic surgery across the country and worldwide. We at UC San Diego want to amplify their successes and connect our alumni-to current trainees, and to each other. Below you can check out the latest from the Department of Surgery community.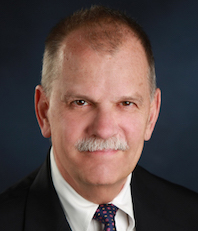 Dave Hoyt

Executive Director, American College of Surgeons

"UCSD was a young place when I joined, and because of that, it wasn't resting on its laurels. It allowed young people to feel like we could make an impact. And this was supported by excellent basic science. This continues to be the backbone that has allowed UCSD to accelerate quickly and progressively: the tremendous commitment to cutting edge science, and supporting faculty to develop as academic physicians."
New Lecture Series Signals Growing Focus on Alumni
On March 21, 2018, UC San Diego's Department of Surgery hosted the 1st Annual Alumni Lecture, featuring Dr. David Hoyt, the Executive Director of the American College of Surgeons, who served at UC San Diego for 30 years, first as a surgical resident and eventually as head of the Trauma Center. The move to launch a lecture series in honor of alumni comes alongside a new initiative to connect with and serve the hundreds who have trained in the Department of Surgery since its founding.
Continuing Medical Education Opportunities