About Us
The Division of Colon and Rectal Surgery was established in 2013. Since then, we have grown into a strong division of six surgeons, establishing a presence throughout San Diego with practices in Hillcrest, La Jolla, Encinitas and the Veterans Administration. Our faculty provide innovative, high-quality care to patients with complex conditions, such as colon and rectal cancers, inflammatory bowel disease, and complicated benign disease such as diverticulitis, anorectal disorders and pelvic floor conditions. We work collaboratively with physicians from the Digestive Diseases Center, Comprehensive Cancer Center and Center for Pelvic Health for unparalleled multidisciplinary care. Additionally, our surgeons serve as leaders in professional organizations, imparting groundbreaking research and surgical techniques to peers around the world.
Faculty & Staff
Learn more about our team of surgeons specializing in colorectal surgery and our staff that supports the division.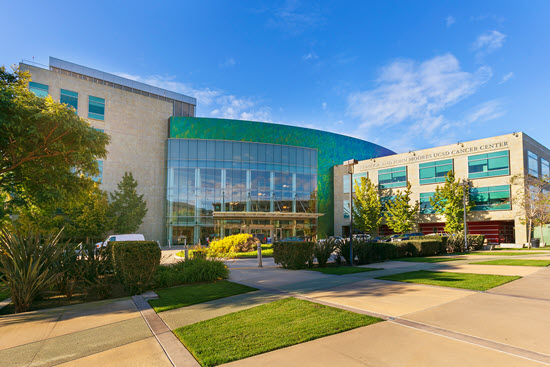 Contact Us
Moores Cancer Center
Colorectal Surgery
3855 Health Sciences Dr.
La Jolla, CA 92093-0987
Phone: 858-822-6277
Fax: 858-822-6263