Why Choose UC San Diego?
We are committed to educating surgeons of the future
The UC San Diego Department of Surgery is committed to educating surgeons of the future. The department offers fully accredited academic residency training programs and fellowships in a number of surgical specialties. Our programs provide the opportunity to train in clinical care and research with highly respected experts and innovators in surgery.
State-of-the-art Training & Research Facilities
UC San Diego trainees can take advantage of state-of-the-art training and research facilities, including the Center for the Future of Surgery, where residents, fellows, medical students, and faculty train on simulation equipment in a risk-free environment. As part of our increased emphasis on strengthening ties between surgeons and engineers, UC San Diego trainees are also able to earn Bioengineering (M.D./M.S., M.D./M.Eng) degrees in conjunction with the Jacobs School of Engineering, pending independent admission to the medical school.
Alumni Experiences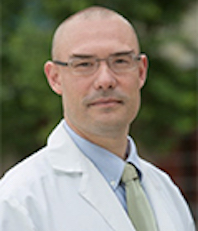 Dr. Tazo Inui
Dr. Tazo Inui is a Vascular Surgeon with The Permanente Medical Group, Greater Southern Alameda Area, Northern California. He completed his general surgery residency at UC San Diego, as well as a fellowship is vascular surgery from July 2015 – June 2017, under the mentorship of Dennis Bandyk.
"I came to do my surgery residency at UC San Diego because I was looking for a well-diversified training experience in an academic program. When I interviewed, I also liked that the institution was planning its future expansion. I stayed for fellowship for the same reasons, and was confident that I would graduate prepared to care for any vascular surgery patient.

As important as the daily residency training were the many professional relationships and friendships I developed both inside and outside of UC San Diego. I nurtured my academic and professional interests at national meetings and in intramural opportunities, and keeping in touch with fellow trainees and my former faculty has been really gratifying as I've settled into my current job in the Bay Area, alongside a fellow UC San Diego surgery graduate, Dr. Joy Garg.

UC San Diego gave me an excellent training program, and an academic home. I also found a community of people I'm pleased to count as friends, colleagues, and mentors. In looking back, those benefits are mutual, and mutually reinforcing. It was a special 8 years with excellent co-workers, and I'm grateful for all my experiences."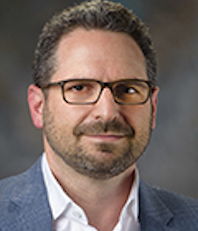 Dr. Matthew Katz
Dr. Matthew Katz is Associate Professor, Chief of the Pancreatic Surgery Service, and Vice Chair for Research in the Department of Surgical Oncology at the University of Texas MD Anderson Cancer Center in Houston, Texas. Katz trained at UC San Diego between 1999 and 2006, including as part of the general residency program, and as a postdoctoral researcher at Moores Comprehensive Cancer Center.
"UC San Diego was the 1st residency interview I went on while in med school, and I knew I would go there immediately-I would have signed right then and there," says Katz. "The most valuable part of my experience was the faculty, many of whom are largely responsible for any success I can claim to have had since graduation: Drs. Moossa, Bouvet, Easter, Hoyt, Coimbra, Orloff … the list goes on. It was a very special time in my career that I remember with both fondness and great pride."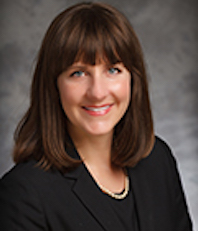 Dr. Carrie Peterson
Dr. Carrie Peterson is Assistant Professor in the Division of Colorectal Surgery at the Medical College of Wisconsin. Peterson did her general surgery residency at UC San Diego between 2005 and 2012, and a research fellowship in UCSD's Division of Trauma. After her residency training at UCSD, Dr. Peterson went to Memorial Sloan-Kettering for a fellowship in Colorectal Oncology, and then to Cornell/NYP for an additional year of general Colorectal surgery training, before joining the faculty in Wisconsin.
"I remember my time at UCSD very fondly — there is no other experience quite like residency training. When I interviewed at UCSD, I was very impressed with the residents and the camaraderie between them. During my time in training, my fellow residents became like family to me — my intern class is still very close and we visit each other regularly despite the miles that are now between us. The department faculty grew exponentially during my years there and I was exposed to so much cutting-edge surgery, some of which has influenced my current career choices. The faculty are exceptional mentors and I wouldn't be where I am today without their instructions, encouragement, and assistance. I am forever grateful for all they have done to help me be successful — that is the true sign of an exceptional education."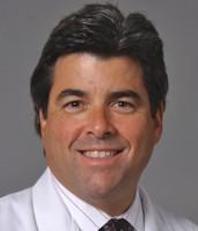 Dr. Michael Clar
Dr. Michael Clar, Chief of General Surgery at Kaiser Permanente San Diego, did his general surgery residency at UC San Diego between 1988-1993, before joining the Permanente Medical Group in 1993.
"My time at UCSD provided me with many important experiences. It has been almost 30 years since I was an intern at UCSD. My 1st most important experience was that I met my wife, Jan Phillips-Clar, when she was a respiratory therapist and I was and intern in the Burn Unit. She eventually became the Director of Respiratory Care at UC San Diego and now is retired. The 2nd was the many mentors who have influenced my career. They include Drs. Stabile, Orloff, Moossa, Hye, Hoyt, Halasz and Davies, to mention just a few. The 3rd was my surgical rotation at Kaiser Permanente, which I enthusiastically enjoyed. I was very fortunate that a position became available and that I was hired at KP San Diego. It's hard to believe that I could have had a better experience at any other surgical residency."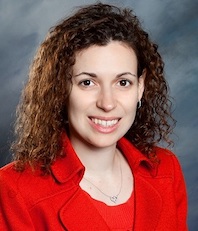 Dr. Hannah Copeland
Dr. Hannah Copeland is Assistant Professor of Surgery at the University of Mississippi. Copeland completed her general surgery residency at UC San Diego in 2012, before going on to Loma Linda University to complete a cardiothoracic surgery training program, and then a heart/lung and mechanical circulatory support fellowship at Indiana University.
"UCSD is an excellent residency program with an amazing infrastructure to support the residents both academically and socially. The program director cares about the residents' wellbeing. The UCSD residency program is like a family. The faculty are exceptional mentors, who continue to be available as friends and mentors since I have graduated from the program 5 years ago. I am grateful for all the encouragement and support through my time at UCSD and for the wonderful education and the privilege to be exposed to novel surgical techniques and research. I am still close friends with co-residents from my graduating class."