Global Surgery
The Department of Surgery at UC San Diego is committed, not only to improving access to and the quality of surgical care at home, but also around the world-especially for the underserved. We aim to support efforts in research and education that equip trainees for global service, contribute to the global dialogue, and directly serve communities in low- and middle-income countries.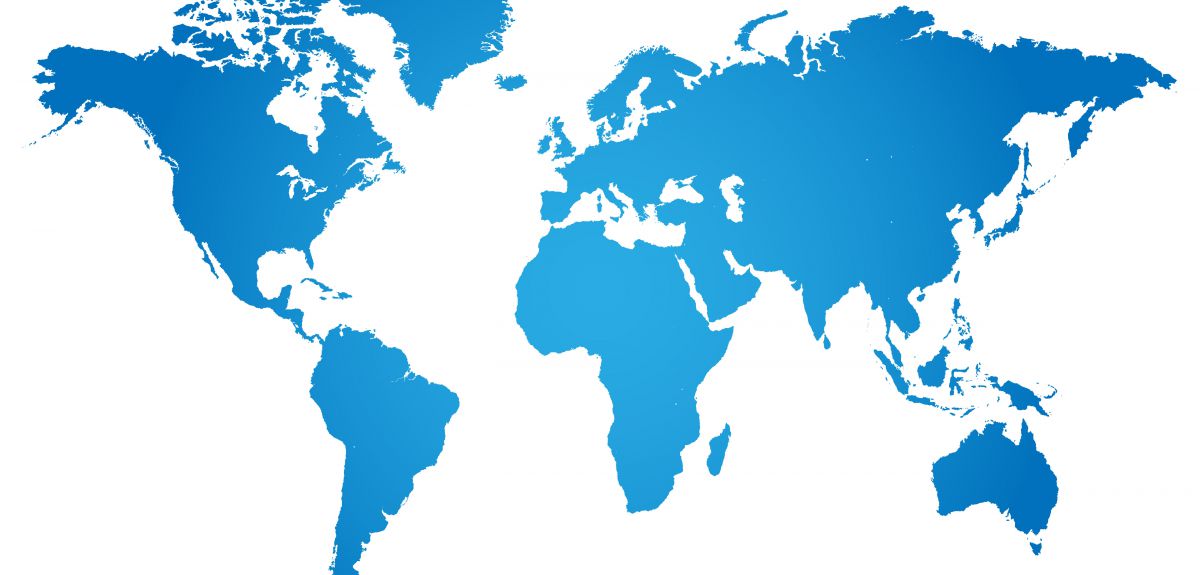 Clinical & Research Opportunities
Operation Giving Back (OGB) , the volunteerism initiative of the American College of Surgeons (ACS), serves as a comprehensive resource center where you can find information to investigate and participate in surgical volunteer opportunities.
GloCal Fellowship offers paid 11-month internships to senior medical students and postdocs at any of 20 countries. Deadline is Dec 1, 2018 for a July 1, 2019 start date.
Volunteers in Plastic Surgery (VIPS) is a committee of The Plastic Surgery Foundation that serves as a resource for plastic surgeons who volunteer internationally.
Tijuana Jornadas are led periodically by Plastic Surgery Interim Chief, Dr. Amanda Gosman. Partnering with CER Hospital, the day includes charitable surgeries, training, and telemedicine. Contact Dr. Gosman for details.
Training & Telemedicine in Tijuana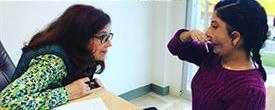 Dr. Amanda Gosman, Chief of the Plastic Surgery Division at UC San Diego and Chief of Plastic Surgery at Rady Children's Hospital, together with world-renowned microsurgeon Dr. Eric Santamaria, a 2018 visiting professor with ConnectMed International, collaborated on January 17th, 2018, with a team of medical professionals from CER Hospital in Tijuana for a day of charitable surgeries, training and telemedicine.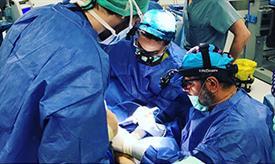 The live interactive presentation featured a microvascular reconstruction of the pediatric mandible with a free fibula flap. Dr. Gosman and colleagues conduct telemedicine conferences multiple times per year, which are broadcast to academic centers worldwide.
---
Global Initiative for Children's Surgery (GICS)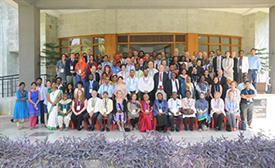 Dr. Stephen Bickler, Professor of Surgery in the Division of Pediatric General Surgery, presented in January 2018, at the third meeting of the Global Initiative for Children's Surgery (GICS), which was held in Vellore, India, 12-13 January 2018. Under the leadership of Vrisha Madhuri (President of Paediatric Orthopaedic Society of India and professor of surgery at Christian Medical College Hospital), the meeting was attended by 110 delegates from 33 countries.
Global Initiative for Children's Surgery (GICS)
---
Essential Surgery: Disease Control Priorities, 3rd Edition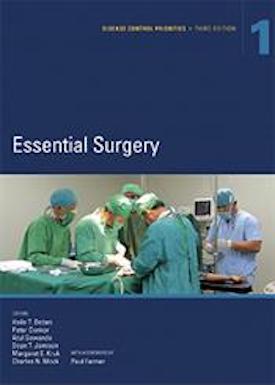 The Essential Surgery volume of the third edition of Disease Control Priorities, co-authored by Dr. Stephen Bickler, Professor of Surgery in the Division of Pediatric General Surgery, "helps definitively dispel many of the myths about surgery's role in global health, in part by showing the very large health burden from conditions that are primarily or extensively treated by surgery. It dispels the myth that surgery is too expensive by showing that many essential surgical services rank amongst the most cost-effective of all heath interventions.
Among the main messages: Full provision of essential surgical procedures would avert about 1.5 million deaths a year or about 6-7% of all avertable deaths in low- and middle-income countries. And essential surgical procedures rank among the most cost-effective of all health interventions.
---
Surgical Safaris: Avoiding the Pitfalls, and Maximizing the Potentials, of International Surgical Missions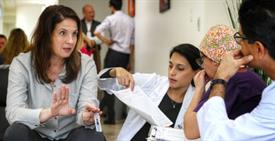 Volunteer medical missions are all the rage-but do they harm more than help? UC San Diefo Professor of Surgery and Chief of the Division of Plastic Surgery, Amanda Gosman, talks about how her collaboration with surgeons in low- and middle-income countries, through an organization she founded called ConnectMed International, avoids the pitfalls, delivers quality care to underserved patients, and strengthens health systems while educating surgeons on both sides of the border.
Surgical Safaris News: /news-events/Pages/SurgicalSafaris.aspx
---
Global Trauma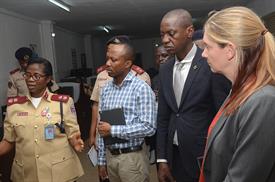 Dr. Allison Berndtson, Assistant Clinical Professor in the Division of Trauma, Surgical Critical Care, Burns and Acute Care Surgery, continued her yearly work in Ghana and Nigeria at the end of 2017. The 2nd Annual Abuja Trauma Conference hosted over 130 attendees including physicians, nurses, EMTs and officers of the Federal Road Safety Corps, and covered topics from burn care basics to advanced airway management and traumatic cardiac arrest. Stakeholders gathered on the first day of the conference to discuss development of a trauma system in Abuja, as well as anticipated road blocks, and developed a strategic plan that will be updated at the 3rd Annual Meeting in 2018. Dr. Berndtson is a founding member of the conference. In Ghana she presented again at the Annual International Conference on Aspects on Trauma, and spent a week with the residents and students as a visiting professor covering the TEAM course and every aspect of abdominal trauma. The ongoing research collaborative between UCSD and the University of Cape Coast has 2 abstracts under consideration for the 4th World Trauma Congress to be held September 2018 in San Diego.
---
Going Global with Telemedicine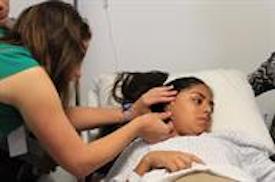 For many around the world, good health, access to care, and resources to pay for care, are far from guaranteed, especially for the poorest. Gilbran was born with a cleft lip and palate and received multiple surgeries from visiting surgical teams to Mexico. But he never received appropriate follow-up care or multidisciplinary management-the gold standard of care for the treatment of cleft lip and palate. After several additional procedures and complications, Gilbran developed a severe facial growth deficiency, which required complex craniofacial surgery to allow him to eat and speak normally.
Going Global with Telemedicine News: /news-events/Pages/UC-San-Diego-Surgeons-Go-Global-Through-Telemedicine.aspx
---
Cross-Border Trauma System: San Diego & Tijuana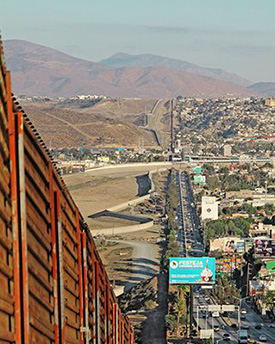 UC San Diego has joined forces with the rest of San Diego County in renewing collaborative trauma education opportunities with Tijuana, Mexico. Led by County EMS Medical Director Dr. Kristi Koenig and Dr. John Steele the Trauma Director at Palomar Hospital, the Cross-Border Education Task Force recently held a 1-day conference in Tijuana covering broad trauma education topics and addressing issues with cross-border patient transfer and communication. Participants included US physicians Drs. Allison Berndtson and Chris Kahn of UCSD, Dr. Diane Wintz of Sharp Memorial and Dr. Joelle Donofrio of Rady Children's. Tijuana was represented by the Director of Tijuana Health Services Dr. Hector Rivera Valenzuela, Dr. Andres Smith the President of the Tijuana Red Cross, and Dr. Mario Betancourt the Medical Director of Cruz Roja Hospital Tijuana. The conference is intended to continue annually, with smaller educational events throughout the year. The county receives approximately 400 trauma patients yearly that were initially injured in Mexico, making effective communication and cooperation critical.