Education
Vascular Residency (0-5)
Program Details Coming Soon…Starting 2021/2022 Academic Year
Vascular Surgery Fellowship
The goal of this 5+2-year, independent, ACGME-approved vascular surgery fellowship is to train a general surgeon to become a specialist and leader in the discipline of vascular surgery. Our program is structured to instill knowledge, skills, clinical judgment, and professional attitudes for our graduates to excel as vascular surgeons.
The program combines fundamental education in vascular disease with diverse exposure to clinical patient care and vascular interventions. The cognitive and technical skills required for vascular surgery practice are fostered, while fellows are encouraged to develop clinical maturity and evidence-based surgical judgment in caring for the vascular patient.
At the conclusion of vascular surgery training, our fellows will:
Compete favorably for the most coveted academic and community practice vascular surgeon positions.
Successfully pass the qualifying and certifying examinations of the Vascular Surgery Board of the American Board of Surgery.
Contribute as vascular specialists and leaders in academic vascular surgery, or in the community practice of vascular surgery.
 During the 24 months of training, trainees are exposed to the full complement of vascular disease and its management, including vascular trauma, spine exposure, thoracic outlet compression syndromes, and pediatric vascular conditions.
---
Training Sites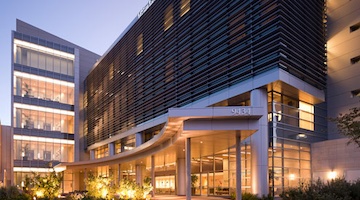 Sulpizio Cardiovascular Center, La Jolla
The Sulpizio Cardiovascular Center (CVC), adjacent to the Jacobs Medical Center (245 beds), is a state of the art tertiary referral center devoted to the care of vascular, cardiac, and thoracic conditions.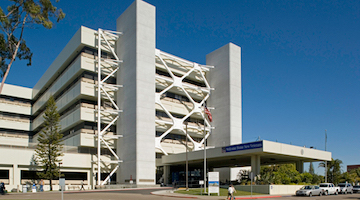 La Jolla Veterans Affairs Medical Center
The VA Medical Center (VAMC) has a 250 total bed capacity and a busy vascular (Gold Surgery) and cardiothoracic surgery program. The annual vascular surgery caseload is approximately 350 procedures.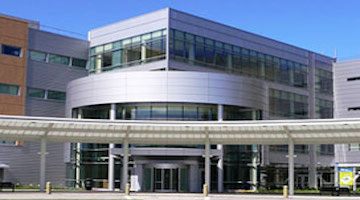 Kaiser Permanente Zion Medical Center
This 368 bed facility has an accredited vascular laboratory and a busy vascular surgery service staffed by 6 board-certified vascular surgeons and physician assistant. Annual vascular surgery caseload ranges from 1,100-1,200 procedures, including >100 EVARs.
---
Vascular Surgery Faculty