Pancreatic Cancer Prevention Clinic Opens
November 20, 2018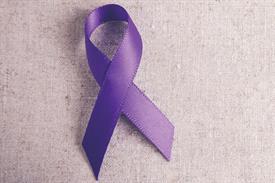 Pancreatic cancer is one of the most lethal forms of cancer—in 2016, it became the third leading cause of cancer death in the United States, surpassing even breast cancer. By 2030, it is predicted to be the second leading cause of cancer death, behind only lung cancer. 
Surgeon-scientists in UC San Diego's Department of Surgery are advancing efforts to fight the disease for tomorrow's patients, while providing the best possible care for today's patients. A team of UC San Diego researchers and physicians, co-led by Dr. Andrew Lowy, Chief of the Division of Surgical Oncology, was recently awarded a $1 million Stand Up To Cancer (SU2C) grant  to test drugs that block signals that play a critical role in driving growth and progression of pancreatic cancer.
This is the third SU2C grant targeting pancreatic cancer to be awarded to UC San Diego researchers. 
As part of the newly launched Pancreatic Cancer Collective, the strategic partnership of Lustgarten Foundation and SU2C, the grant will initially fund work in preclinical models and test whether new drugs can be combined with chemotherapy to improve outcomes. The researchers plan to use genetic information to identify biomarkers to predict which patients will respond to the combination approach. The long-term goal is to lay the groundwork needed to move these discoveries into clinical trials.
In patient care, UC San Diego Health was pleased to open a high-risk pancreatic cancer prevention clinic  at Moores Cancer Center at UC San Diego. The clinic will focus on the care of patients at high risk for pancreatic cancer based on family history, genetic susceptibility, high-risk lesions such as pancreatic cysts or diseases such as chronic pancreatitis. Although many institutions have efforts that focus on pancreatic cancer prevention, offering services such as genetic screenings and pancreatic cyst studies, the new clinic at Moores Cancer Center is the first program that offers a multidisciplinary approach to pancreatic cancer prevention.
Meanwhile, the UC Cancer Consortium's pancreas cancer group met in San Francisco in November, and Dr. Andrew Lowy was chosen as a finalist for the Board of the American Society of Clinical Oncology, the elections for which are in December.