Symposium in Surgical Sciences
May 1, 2018
The Department of Surgery's Annual Research Symposium in Surgical Sciences brings together the Department's faculty, project scientists, residents, research fellows, post-doctoral scholars, and medical students who are engaged and interested in the Department's research enterprise. An opportunity both to celebrate accomplishments and stimulate new ideas, the energy, creativity, and dedication on display each year invigorates, inspires, and reminds us all of the promise of academic surgery.
This year's Department of Surgery Annual Symposium in Surgical Sciences was a feast for the mind—showcasing the breadth and depth of research happening across our 13 divisions and featuring a keynote address from Dr. William Hawkins, Chief of Hepatobiliary-Pancreatic and Gastrointestinal Surgery at Washington University School of Medicine. Dr. Hawkins gave an evening presentation entitled "Academic Surgery: So Many Options, So Little Time," in which he reflected on lessons he's learned in his career as a surgeon and offered advice to the next generation. He also presented to a packed-out crowd at Surgery Grand Rounds on The Cutting Edge. A Surgeon's Perspective on a Personalized Approach to Pancreatic Cancer.
Oral presentations were also given in basic and clinical research, and four presenters were chosen for awards for excellence in research (below). Click through to learn more about the research these trainees' are involved in and to view their presentations.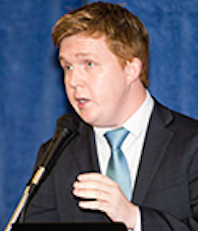 Dr. David Bracken
High Density Laryngeal Surface Electromyography: A Visualization Method of Laryngeal Muscle Activity of the Anterior Neck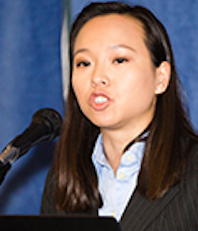 Dr. Theresa Chan
The Uniquely Human Gene CHRFAM7A Alters Immune Cell Mobilization after Acute Injury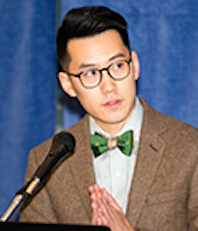 William Zhu
Intracranial Volumes of Healthy Children in the First 3 Years of Life: An Analysis of 270 MRIs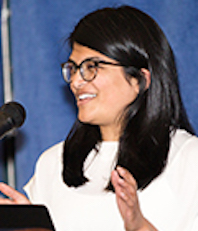 Dr. Divya Sood
Super-enhancer analysis identifies novel therapeutic targets in pancreatic cancer