Surgical Safaris: Avoiding the Pitfalls—and Maximizing the Potentials—of International Surgical Missions
Surgical Safaris: Avoiding the Pitfalls—and Maximizing the Potentials—of International Surgical Missions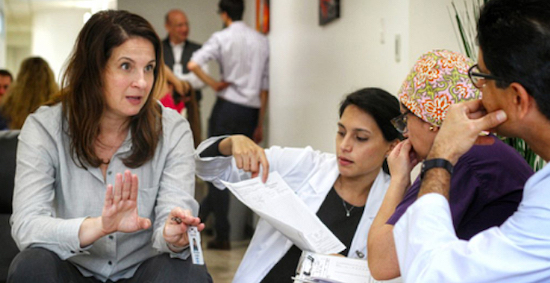 September 8, 2017 | Lindsay Morgan
Global Health Progress, But Surgery Lags Behind
All over the world, health prospects for the poor are improving. Between 1990 and 2010, maternal deaths declined by nearly 50% worldwide; polio has nearly been eradicated; 17 million people were receiving antiretroviral therapy by the end of 2015; and the tuberculosis death rate dropped 47% between 1990 and 2015 (1).
These and other successes are due in part to huge increases in development assistance for health, which grew from $7.2 billion in 1990, to $37.6 billion in 2016 (2, 3).
The vast majority of health aid has matched the priorities laid out in the health-related Millennium Development Goals, which called on countries to reduce under-5 mortality by two-thirds; maternal mortality by three-quarters; and reverse the spread of HIV/AIDS, malaria, tuberculosis, and other major infectious diseases by 2015 (3).
Surgical care has been under-prioritized. About 5 billion people lack access to safe, affordable, timely surgical care, and conditions requiring surgery—including maternal and neonatal conditions, digestive diseases, cancers, congenital abnormalities and injuries—are estimated to account for 11–30% of the global burden of disease. But surgery has remained a low priority on the global health agenda (4).
A review of funding allocation from U.S. organizations to surgery care in low- and middle-income countries (LMICs) found that contributions from the official sector were minimal. The vast majority of support came from the private charitable organizations.
Table. 1 Expenditure from the United States to Surgery in LMICs, 2007-2013
| Funding Source | Surgical area | Total US$ |
| --- | --- | --- |
| U.S. charitable organizations | Ophthalmology and cleft lip/palate care were the top two most funded specialties accounting for more than 75% of the total revenue | $2.67 billion |
| USAID projects | Obstetric fistula care | $438 million |
| U.S. foundations | Given to universities and charitable organizations for 12 different surgical specialties | $105 million |
| NIH funded projects | Primarily related to injury and trauma. | $31.3 million |
These organizations typically deliver care through short-term, volunteer trips focused on a narrow range of services: ophthalmology and cleft lip/palate care. A new study of international missions by plastic surgeons confirms and expands these findings: most plastic surgeons surveyed provide cleft lip and palate repair, and most travel to just three countries—Guatemala, Haiti and Peru—countries that do not correspond to those with the greatest proportion of the population without access to surgery (5).
Surgical Safaris: The Perils of Surgical Missions
The need for surgical care is clear. Dr. Stephen Bickler, a surgeon in UC San Diego's Division of Pediatric General Surgery, who spent two years as a pediatric surgeon in The Gambia, West Africa and who has published extensively (8, 9) on surgical care in LMICs, thinks that short-term surgical missions are one way to meet this unmet need, and may be appropriate, "as long as the surgical care is closely coordinated with the surgeons in the countries and the main goal of the trip is to transfer surgical knowledge."
But the dearth of evidence about the impact of surgical missions, and questions about the quality of service provision, have led some to characterize volunteer surgical missions as self-interested and ineffective: poverty "voluntourism," with modest benefits to local communities. Famed Mexican craniofacial surgeon Dr. Fernando Ortiz Monasterio, for example, described the phenomenon of surgeons who visit Mexico to perform cleft surgery on Mexican children, leaving serious complications behind, as "surgical safaris"—adventures for the visiting surgeons, with negligible benefit for the local population (7).
Criticism often centers on quality of care. In high-income countries, surgery is done by multidisciplinary teams, in well-equipped, sanitary facilities, with appropriate follow up. On surgical missions, one or more of these elements may be missing.
Successful treatment of patients with cleft and other craniofacial deformities, often requires numerous surgeries and follow-up from a team of specialists – orthodontists, maxillofacial surgeons, psychologists, speech therapists, and nutritionists. Surgeons on short trips are often unable to ensure the full spectrum of care is delivered. Other criticisms include lack of knowledge of country and health system context, and a drive to serve as many people as possible, at the expense of quality.
Emerging evidence suggests that concern is warranted, however. McIntyre et al 2017 (5), the first attempt to analyze the quality of care provided on international volunteer trips by plastic surgeons, finds that, in a survey of U.S.-based board-certified plastic surgeons, fewer than half reported use of international safety surgery guidelines, and the majority of respondents reported volunteering abroad outside of their scope of practice. More troubling, of the participants who reported traveling within the past 5 years, nearly 30 percent reported having a death or major complication while volunteering internationally.
In the case of Mexico, in a survey of Mexican cleft surgeons (7), "of the respondents who had direct experience with patients operated on by visiting surgeons, 53.6% performed corrective surgery on these patients due to complications from surgeries by visiting surgeons." The study finds that Mexican cleft surgeons provide high volume, high quality care, with a substantially lower complication rate.
UCSD surgeon Amanda Gosman experienced these ambiguities firsthand both as an international volunteer during medical school and during a fellowship following her plastic surgery residency. A board certified plastic surgeon and the interim chief of the Plastic Surgery Division, Dr. Gosman completed advanced training in craniofacial/ pediatric plastic surgery at the University of Texas, Southwestern, before joining Interplast, a nonprofit organization.
Participating in surgical missions in dozens of countries, she experienced the potentials—how technology could be harnessed to reach remote communities, what a difference life-changing care made in the lives of people she served—and the pitfalls: lack of quality control, weak to non-existent follow up, and volunteers with God complexes.
"Volunteering feels like you're on a movie set," says Gosman. "You get to see a hidden side of a place that you would normally only scratch the surface of on a normal vacation. You have these emotional interactions with families and kids. It's exhilarating."
But like Savior Barbie, who stands in front of a chalkboard in a run-down classroom somewhere in Africa and says: "It's so sad that they don't have enough trained teachers here. I'm not trained either, but I'm from the West," some doctors practiced outside of their area, and, despite delivering services that would never be acceptable in the United States, many felt that it was "at least better than nothing."
Gosman wanted to harness that spirit of altruism, but to do it better—to do it responsibly.
A Different Approach: ConnectMed International
When Dr. Gosman joined at UCSD in 2006, she joined the cleft palate and craniofacial team at the Hospital Infantil in Tijuana and developed a long collaboration with their multidisciplinary team that included telemedicine for patient care and medical education. Mexico has a robust health system to treat children with cleft lip and palate, with 49 designated cleft centers throughout throughout the country that provide comprehensive cleft care.
In 2008, Gosman and colleagues conducted the first Telemedicine International Health Conference, broadcast from Tijuana. Designed to give students, trainees, and physicians a virtual global health experience and to have an open dialogue about challenging clinical cases between academic centers, she traveled to Tijuana with a team of UCSD physicians, residents, students, and nurses and do a live broadcast of an interactive didactic session, with live streaming from the operating room. The telemedicine series has continued ever since, multiple times per year, and is broadcast to academic centers worldwide.
To build on and expand this work, in 2010, Dr. Gosman founded ConnectMed International (CMI), a 501(c)(3) non-profit organization that improves access to surgical care in underserved communities, and supports sustainable healthcare through education, partnerships and telemedicine.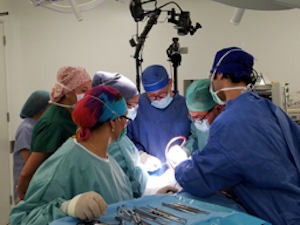 "Our goal," she Gosman, "is to align with the burden of disease and strengthen health systems."
Through volunteer specialist medical teams, ConnectMed provides surgical and follow-up care at the invitation of, and in close partnership with, healthcare professionals working in the host community, a partnership that ensures patients receive follow-up care with local providers in the months following surgery. ConnectMed also uses telemedicine to facilitate post-operative care remotely and supports Visiting Professors, specialists renowned in their fields who visit from other cities and countries. ConnectMed underwrites the costs of care provided to including funding specialized eye surgeries or self–esteem camps for cleft patients.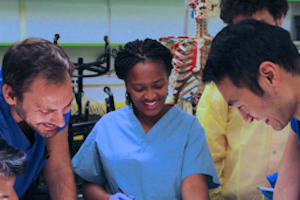 This year, ConnectMed is launching an international Plastic Surgery Fellowship program that will provide clinical training in sub-specialty areas of plastic surgery such as microsurgery, hand surgery, cleft lip and palate repair, and craniofacial surgery.
Dr. Wone Banda, a plastic surgeon based in Malawi, in southern Africa, is ConnectMed's first Fellow. During her fellowship, she will participate in specialized surgical training in Mexico City and the United States.
Says Banda: "My hope is to take all my training and research experiences and develop a more holistic, multidisciplinary service for my country's children."
Looking Ahead
Much has been done to improve health for the world's poorest, but there is much more to do. The Lancet Commission on Global Surgery calls on countries to reach 80% coverage of essential surgical and anesthesia services by 2030—an ambitious goal. Says Bickler, "achieving this goal will depend on individual countries developing their own national surgical plans."
While countries and their development partners work to build better surgical systems, ConnectMed and like-minded organizations and professionals—on both sides of the border—are helping to chip away at those goals.
References
World Health Organization, UNAIDS, Stop TB Partnership.
Dieleman, Joseph L et al. April 2016. Development assistance for health: past trends, associations, and the future of international financial flows for health . Lancet . 387: 2536–44.
Financing Global Health 2016: Development Assistance, Public and Private Health Spending for the Pursuit of Universal Health Coverage . Institute of Health Metrics and Evaluation.
Gutnik L, Dieleman J, Dare AJ, et al. Funding allocation to surgery in low and middle-income countries: a retrospective analysis of contributions from the USA . BMJ Open . 2015;5(11):e008780. doi:10.1136/bmjopen-2015-008780.
McIntyre, Joyce, et al. Predictors, Quality Markers, and Economics of Volunteering Internationally: Results from a Comprehensive Survey of American Society of Plastic Surgeons Members . Plast Reconstr Surg. 2017 Sep;140(3):617-626.
Maki J, Qualls M, et al: Health impact assessment and short-term medical missions: a methods study to evaluate quality of care. BMC Health Serv Res. 2008, 8: 121-10.1186/1472-6963-8-121.
Anna Schoenbrunner et al. Description of Mexican Cleft Surgeons' Experience with Foreign Surgical Volunteer Missions in Mexico. Unpublished.
Meara JG et al. Global Surgery 2030: evidence and solutions for achieving health, welfare, and economic development. Int J Obstet Anesth. 2016 Feb; 25:75-8. PMID: 26597405.
Uribe-Leitz T, et a. Projections for Achieving the Lancet Commission Recommended Surgical Rate of 5000 Operations per 100,000 Population by Region-Specific Surgical Rate Estimates. World J Surg. 2015 Sep; 39(9):2168-72. PMID: 26067635.