Q & A: New (and Uncommon) R25 Resident Training Grant to Drive Further Scientific Discovery
Q & A: New (and Uncommon) R25 Resident Training Grant to Drive Further Scientific Discovery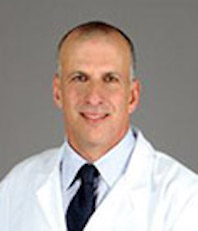 The UC San Diego Department of Surgery's Division of Otolaryngology and Head & Neck Surgery has received a new R25 Training Grant for resident research training from the National Institutes of Health (NIH). The overarching goal of this R25 program, as described by NIH, "is to support educational activities that encourage individuals from diverse backgrounds, including those from groups underrepresented in the biomedical and behavioral sciences, to pursue further studies or careers in research." In this month's Q&A, Co-Principal Investigators Rick Friedman, MD, PhD and Allen Ryan, PhD, expand on the need for research training among residents and why the grant is of particular importance to the Department of Surgery.
Q: Why should surgical residents be doing research?
RF: To be involved in academic medicine is such a privilege for the right candidate. Surgeons manage a multitude of conditions for which the biology is poorly understood. Giving surgeons the opportunity to learn the scientific method and explore diseases in the laboratory through this grant mechanism is a gift. Our young trainees will hopefully find more sophisticated ways of treating some of our most challenging diseases through scientific discovery.
Q: How will the R25 grant expand on your previous T32 grant, and what did that grant support?
AR: In our NIH institute, the T32 mechanism for resident research training has been eliminated, and a new R25 mechanism created. The goals of the resident training R25 is similar, to provide high quality, mentored research experience and training to post-graduate clinical trainees. However, the R25 provides support for only 80 percent of protected research time. The remaining 20 percent of the resident's time is to be dedicated to additional clinical training. Salary to cover this clinical training comes from the department.
Q: What makes this grant of particular importance for the Department of Surgery?
RF: This grant is important to the Department of Surgery because it demonstrates faculty and departmental commitment to research and to training future thought leaders in our field.
AR: Research training grants for surgery residents are uncommon, and this makes our department stand out.
Q: How will this grant help meet the needs of the surgical workforce and/or patients going forward?
AR: Residency applicants who chose a training program that includes a dedicated research year self-select for an interest in science.
RF: This training grant will provide a stream of highly trained and thoughtful surgeons with an interest in discovery and a drive to solve some of our most difficult disease entities.