Q & A: Dr. Victor Pretorius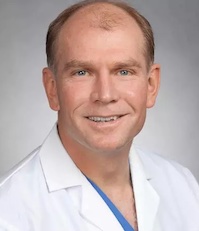 The heart transplant program at UC San Diego Health's Sulpizio Cardiovascular Center is the largest in San Diego and the third largest in California, placing it among the nation's top performing transplant centers. Last month, the Scientific Registry of Transplant Recipients ranked the program as No. 1 for one-year survival rates for patients in the U.S. among health care providers with a volume of more than 50 heart transplants per year.
Here we interview Victor Pretorius, MBchB, surgical director of cardiac transplant and mechanical circulatory support at UC San Diego Health, to talk about how he and his team achieved these outcomes and how they plan to maintain their success moving forward.
---
September 23, 2019 | Interview by Tiffany Fox
Q: To what specifically do you attribute these amazing survival outcomes?
Pretorius: It's not just one thing; it's the collaborative effort and cross-specialized effort in caring for these patients. We have an amazing team of people who are really dedicated and motivated. Because they enjoy what they're doing, they pay close attention to all the little details. It's how we collaborate. We have a mutual respect for each other on the team and trust each other and therefore we have excellent outcomes.
Q: Are there any unusual clinical measures you took to achieve these outcomes?
Pretorius: Seven or eight years ago, our outcomes were not at the national average, so we went through a peer review process which made us look in-depth for deficiencies in our program. We had excellent consultants come in to identify risk areas and areas for improvement, which included staffing up to be able to increase patient care and clinical suggestions on immuno-suppression, because we were overdoing it in the past. These results are from what we learned there and the sheer will of the team to make it succeed. The program is now four times larger than when it started and the volumes correspond to that.
The reviewers also said we were not at national levels for staffing and gave us recommendations for addressing that, such as increasing the number of social workers, nurse practitioners and coordinators, as well as hiring more heart failure cardiologists. The hiring procedures were very strategic, as each person we hired has a specific interest. We now have, for example, someone who is interested in hypertrophic obstructive cardiomyopathy as well as an adult congenital cardiologist. This attracted and brought in patients with congenital heart disease, which was a fairly big part of our increase in volume. We also have an excellent infectious disease specialist who developed a protocol for Hepatitis C, which has likewise increased our volume. In addition, we hired a practice manager and an administrative director to address the business component of running a heart transplant program.
Q: What else sets your program apart from others in the nation?
Pretorious: The specialization and dedication of the team. Each person has a desire to contribute. Allowing them as the leaders of the program to blossom and achieve their goals is a big part of the success. Post-op follow up is important, so we also have a very good surveillance program for patients in the first year after heart transplant. Their case is looked at on a weekly or biweekly basis.
Q: How has research influenced these outcomes?
Pretorius: For each one of our clinical areas we also have a research component. Some is clinical outcomes research, but some is even basic science and lab research. Each area is actively researched. I think that research keeps us at the forefront of the field and alerts us to developments and possibilities. Having researchers and clinicians working side-by-side allows for cross-contamination of ideas.
Q: What are the most challenging aspects of heart transplant surgeries, and what is your plan for overcoming them moving forward?
Pretorius: The challenge is that we now get a lot of referrals, but where do we find the donors to be able to transplant them? One of our strategies is to use Donation after Cardiac Death hearts (DCD), which has the potential for up to another 25 percent increase in donor organ availability. Having all these potential sources for patients coming in for transplant is very important to advance the procurement of donors. We are also looking into organ care systems and longer transport systems that will allow us to get hearts from far away, either from the east coast or Hawaii. One cold storage system from Sweden that we're looking at can provide 24-hour ischemic times in static preservation.
Q: What other measures do you recommend for speeding the rate of transplant for those on waiting lists?
Pretorius: From a bioengineering standpoint, engineering hearts that are made in a laboratory, as well engineering techniques for making xenotransplantation more immune compatible are wild dreams that might not happen in my lifetime or my career. A lot of strides are being made in artificial hearts and we do employ artificial hearts and circulation supply sources that are a hybrid of biological engineering. But if we had an unlimited source of hearts, it would be great.