Jeanne Lee appointed Director, UC San Diego Regional Burn Center
Jeanne Lee appointed Director, UC San Diego Regional Burn Center
March 20, 2017
Following a nationwide search, the Department of Surgery and the Division of Trauma, Burns, and Critical Care is pleased to announce the appointment of Jeanne Lee, MD, FACS as Director of the UC San Diego Regional Burn Center.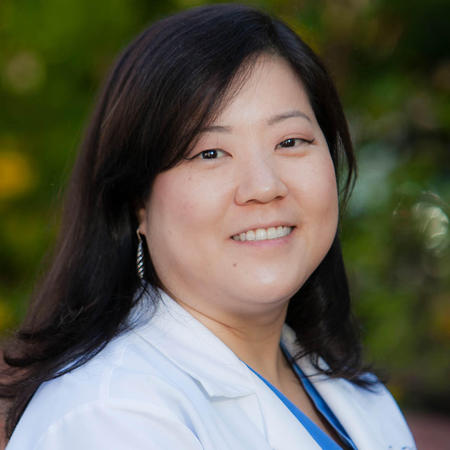 In her new role, Dr. Lee will provide clinical and administrative leadership of the Burn Program; oversight responsibility for education, research, community outreach, and policies and procedures specifying all aspects of care for burn patients; and will participate in the Burn Center Quality & Process Improvement programs, including coordination with regional EMS authorities regarding triage/transport of burn patients.
Since her faculty appointment in 2007, Dr. Lee has demonstrated a commitment to and passion for acute and reconstructive burn care, education, research, injury prevention and community outreach. She has served as the Interim Director of the Burn Center since June of 2016 and in the permanent role will build upon the extraordinary accomplishments of her predecessors, Drs. Bruce Potenza and John Hansbrough. Dr. Lee also serves as Interim Tissue Bank Medical Director; and is Associate Medical Director of the Lifesharing Program (since 2009), which is one of 58 regional non-profits dedicated to the life-saving and life- enhancing benefits of organ and tissue donation.
Since 1973, the UC San Diego Regional Burn Center has been a leader in advances in burn therapy. The Hillcrest-based facilities and team of physicians, nurses, therapists, social workers, and many others is a unique and critical resource to the region providing San Diego and Imperial Counties with:
State-of-the-art care to victims of burn injury
Support to families and friends
Community education
Emergency medical personnel training
Research and the advancement of burn care
We are extraordinarily proud of the center and are certain that Dr. Lee will be successful in leading the incredible team as they serve our community and move the care of burns to an even higher level.