How Often Do Residents Get Sued?
May 1, 2018 | Lindsay Morgan
Medical malpractice is rarely part of the resident training curriculum, but residents can be involved in litigation during training. Dr. Mark Zhao, NLM/NIH Biomedical Informatics Fellow, with collaborators Dr. Luis Cajas and Dr. Sonia Ramamoorthy, use a nationwide database to identify how often residents are involved in litigation, with a specific focus on surgical trainees.
Using the Controlled Risk Insurance Company's Comparative Benchmarking System database, they analyze all cases between 2007 – 2016 in which a resident physician was a defendant or service extender, to understand the major allegations and contributing factors. The database covers 2,353 cases—representing $831.7 million paid out to patients. They also survey UC San Diego surgery residents to understand what they think about medical malpractice in training.
Among their findings: around 4% of all litigation cases involved a resident physician, with surgery the most common specialty involved. Within surgery, the most common allegation involved intraoperative care of the patient, but perioperative care of the patient had the highest indemnity paid per case. Supervision of trainees was very rarely a major allegation, but nonetheless was a contributing factor in 26% of all cases. Resident physicians were defendants in 18% of these cases.
Survey results show that the majority of residents recognize the importance of medico-legal knowledge, but rate their knowledge as poor.
The bottom line: more is needed to improve trainee medico-legal knowledge, and to help trainees develop healthy habits—good communication, accurate documentation—while in training, and to expose them to litigation scenarios early as it is almost certain they will face litigation in the future.
This research will be presented during a plenary session at the Association for Surgical Education annual meeting in Austin, Texas, May 1-3, 2018. View the presentation (pdf).
Dr. Zhao is a PGY-3 general surgery resident; Dr. Cajas is a recent alum of UC San Diego's General Surgery Residency program who will begin a vascular surgery fellowship at the Mayo Hospital in Rochester, Minnesota in the summer of 2018; and Dr. Sonia Ramamoorthy is Chief of the Division of Colon and Rectal Surgery.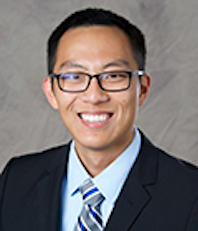 Dr. Mark Zhao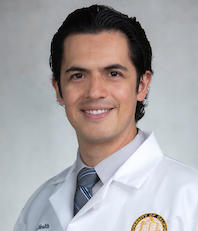 Dr. Luis Cajas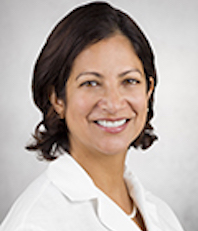 Dr. Sonia Ramamoorthy