Honor Walks for Our Organ Donors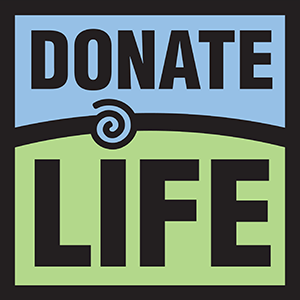 Earlier this month, UC San Diego Health, in partnership with Lifesharing, will begin conducting "Honor Walks" to acknowledge and express our deep gratitude for our organ donors.
These special events will occur inside our hospitals, both at Hillcrest and La Jolla, as a demonstration of respect and tribute to patients who, at the end of their lives, chose to selflessly donate organs with the intention of saving lives.
The walks provide family members with an opportunity to accompany their loved one to the operating room before organ donation is made and to share a last few moments while we quietly offer our support and recognition for their gift.
With the consent of the family, Honor Walks will originate in the Intensive Care Unit. They may occur at any time on any day of the week. The patient's family may record the Honor Walk with cameras. In deference to the patient and family, no recording by others will be permitted.
Each Honor Walk will be signaled by a beautiful chime transmitted through the hospital's overhead system. The distinctive melody was composed by Erin Jenkins, RN, BSN, CCRN, who lovingly created the music for all to hear.
"The melody represents the concept of something ending and something beginning," said Jenkins. "The first three chords are the same, but the fourth is different. I envisioned the first chords representing the person donating their organs and the fourth chord representing the new life they will bring."
When the chime plays, all employees — doctors, nurses, care teams and staff — will have ten minutes to voluntarily line the hallways outside the OR as the patient is transported. Directly following this event, UC San Diego Health will raise the Lifesharing flag for 24 hours to notify the community that an organ donation has occurred.
Each year, more than 100 San Diegans give the gift of life through organ donation. UC San Diego Health is proud to collaborate with Lifesharing, the nonprofit group that carries out the final wishes of organ and tissue donors in our region. In the last five years, we have worked together to save more than 250 lives, thanks to the generosity of dozens of donor heroes.
To learn more about the Honor Walk, hear the musical chime, and see the paths of travel, visit pulse.ucsd.edu/honorwalk