General Surgery Residents Take a Fond Look Back Before Graduation
General Surgery Residents Take a Fond Look Back Before Graduation
June 28, 2019 | by Noah Lowy
Residency can be one of the most stressful and busy times in a surgeon's fledgling career. Surgery residents learn the ins and outs of the field by becoming fully immersed in the life of a surgeon. Fresh out of medical school, surgery residents are put on the front lines of the field. They work long hours in order to gain exposure to the complex surgical procedures they one day hope to lead. Subsequently, they deal with tremendous stress and pressure. Despite its immense difficulty, it is a time of self discovery and maturation, both professionally and personally.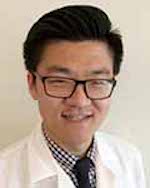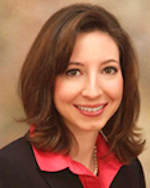 This year, seven residents, having worked in nearly all 13 division in the Department of Surgery, will graduate. Two of the graduating chief residents in the General Surgery Program, Dr. Shawn Liu and Dr. Rachel Voss, are preparing to take the next step in their careers following residency: Fellowship. Dr. Liu is heading to the Mayo Clinic in Rochester, Minn., and Dr. Voss is going to MD Anderson in Houston, Texas. Both will take the valuable lessons learned and memories made at UC San Diego with them on to this next chapter. As they graduate, they look back fondly upon their time at UC San Diego.
"Residency certainly taught me that when you think you can't do something any longer, you push a little harder, and you put your head down and you can do it." Dr. Voss said " You can do more than you think you're capable of." Learning how to operate under this pressure is a great opportunity for residents to grow as doctors.
The shared stress and long hours spent in the hospital form a special bond between residents. "Relationships are stronger when they're forged through fire." said Dr. Liu. Dr. Voss recalled an especially challenging moment in her residency when she found comfort in her fellow residents. "The residency was supportive. Just having people there that cared and were willing to listen and talk really helped me through it," she said.
In addition to the technical and patient-care skills that residents learn, they experience personal growth. "You end up paring down what is truly important in your life," Liu said. For him, what's truly important is his wife, whom he met and married during residency. Voss too, met and married her spouse during residency. Residency requires so much dedication that free time is scarce for residents. "I spend more time at the hospital," said Dr. Voss, "than I do seeing my husband."
Dr. Liu and Dr. Voss delved into their research interests during residency. After her first two years of residency, Dr. Voss went to MD Anderson as a research fellow studying clinical outcomes and surgical ergonomics. Due to the rarity of sarcomas and the difficulty of treating them, Dr. Voss found these cancers to be especially interesting. Through her research she hopes to provide more treatment options and improve quality of life for patients. Dr. Liu worked with Dr. Santiago Horgan at the UC San Diego Center for the Future of Surgery to develop new surgical retractors to create more effective methods of retraction during minimally invasive surgery. Alongside Dr. Horgan, he helped start the biotech company, BioJam Technologies.
Both Dr. Liu and Dr. Voss are grateful to have completed their residency at UC San Diego. "UCSD gave me everything I needed to succeed," Voss said. "One of the reasons I came here was because of how flexible they are in terms of meeting people's goals. That's one of the strengths of the program: That they really allow people to individualize their education." Liu found that the program provided him with the opportunity to discover what truly interested him. "It's a great place to grow and decide what kind of person you are," said Dr. Liu "There's so many different fantastic experts in all different fields here at UC San Diego. If you decide that you can do something, you can really get the mentorship you need to become that person."