Expanding Surgical Services at Hillcrest Medical Center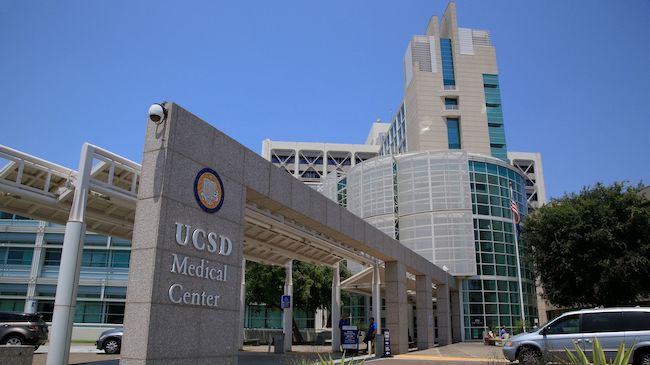 When UC San Diego announced in 2005 its plan to consolidate its Hillcrest and La Jolla medical operations under one roof in La Jolla (more than 10 miles north of Hillcrest—and many more for San Diego's southern population), many worried that the Hillcrest Medical Center—and the community it serves—would be abandoned.
Founded in 1904 as the County Hospital, today, Hillcrest Medical Center, situated just north of downtown San Diego, serves a diverse patient population that includes working professionals and college students, as well as some of San Diego's most vulnerable patients, 40 percent of whom are on Medi-Cal.
But rather than being abandoned, Hillcrest is in the midst of what will be a major redevelopment, one that includes a significant expansion of surgical services.
Historically, Hillcrest was the hub for surgical specialties at UC San Diego Health—from general surgery and surgical oncology, to cardiothoracic and transplant. But those services gradually migrated north to La Jolla as new facilities such as Thornton Hospital, the Sulpizio Cardiovascular Center, and Jacobs Medical Center were built.
Today, with an enormous and growing population south of Interstate 8, there is a strong interest among UC San Diego Health leadership in revitalizing surgical services at Hillcrest in order to better serve San Diego's southern region.
"Creating clinical programs that offer the best possible care in the region is not enough," says Dr. Bryan Clary, Chair of the Department of Surgery. "If our programs are not accessible geographically or otherwise to patients, then we have not met our obligation and commitment to serve our communities."
A New Cancer Clinic
One of the most exciting developments is the opening in January 2019, of a new multidisciplinary cancer clinic in Hillcrest. Hillcrest had been home to a cancer clinic for decades, but when UC San Diego Health opened the Moores Cancer Center in La Jolla in 2007, the only NCI-designated comprehensive cancer center in San Diego, those services—radiation oncology, mammography, and many types of cancer surgery—were moved to La Jolla.
An outpatient surgical oncology clinic in has been operational in Hillcrest for more than two years, but the new multispecialty cancer clinic, with a dedicated, and remodeled space, will house expanded programs in:
Breast health
Gastrointestinal and colorectal cancer
Hematologic cancer and blood disorders
Prostate and other urologic cancer
Palliative care
Expanded infusion services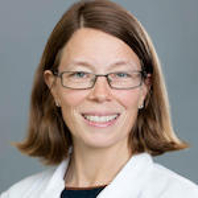 "The new clinic," says Dr. Rebekah White, Associate Professor Surgery in the Division of Surgical Oncology, "and the presence of these highly specialized disease teams, will allow Hillcrest to provide better and more convenient care for cancer patients in the region."
Dr. Rebekah White, who specializes in treating tumors of the pancreas, liver, bile duct, and upper gastrointestinal tract such as the stomach, recently opened a multidisciplinary pancreatitis clinic, also housed in the cancer clinic, in partnership with Dr. Wilson Kwong, a gastroenterologist. It is the only such clinic in UC San Diego Health, and is envisioned to grow to include other specialties such as pain specialists, endocrinology and nutrition.
New faculty and services will begin at the cancer clinic throughout the spring. Dr. Benjamin Abbadessa, Assistant Professor in the Division of Colon and Rectal Surgery, began his practice in Hillcrest in August 2018, and joins the division at a time of unprecedented growth—colon and rectal surgery case volume in Hillcrest rose by 71 percent in FY17/18 compared to the previous year. New technological investments will support Abbadessa and others as volume continues to grow. In January, for example, Hillcrest received a da Vinci Si surgical robot.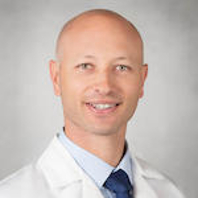 Says Abbadessa: "It's very exciting to be able to perform robotic surgery at Hillcrest. This allows us the ability to care for the full spectrum of colorectal diseases and enhances our ability to treat colon and rectal cancer specifically."
The Division of Cardiovascular and Thoracic Surgery plans to begin lung cancer screening in Hillcrest later this year; and over the medium-term, building up medical oncologic services is also a priority. Currently, for many cancers, although patients can meet with surgeons and potentially even receive chemotherapy in Hillcrest, they must nonetheless travel to La Jolla to meet with their medical oncologist.
"For so many diseases," says White, "it's key to have multidisciplinary evaluation. The whole point of having cancer care at Hillcrest is so patients don't have to drive up to La Jolla. We need to have one-stop shopping."
The opening of the cancer clinic comes in the context of a new Long Range Development Plan currently under review and slated for approval in the summer of 2019 includes plans to replace the 11-story tower that makes up the core hospital of Hillcrest Medical Center. As part of the redevelopment, plans are underway to build a multi-specialty Outpatient Pavilion in Hillcrest, which will include a much larger outpatient clinic space for cancer care—radiation oncology services, and additional infusion rooms.
Growing Vascular Surgery and Otolaryngology Programs
In addition to the opening of the Hillcrest Cancer Clinic, other surgical programs are in the midst of significant growth.
The Division of Vascular and Endovascular Surgery is expanding vascular surgery services in Hillcrest, with short-term plans to build a program for peripheral arterial occlusive disease. Dr. Omar Al-Nouri, Assistant Professor, Division of Vascular and Endovascular Surgery, and Director of Vascular Surgical Services at Hillcrest Medical Center, joined the division in January 2019.
"With the opening of the Suplizio Cardiovascular Center in 2011, our cardiovascular programs almost entirely shifted to La Jolla," says Dr. Clary. "While the new facilities and coordinated approach to cardiovascular care associated with this move facilitated the delivery of world-class care to UC San Diego patients, it produced a relative void in the care of patients with general vascular surgery conditions who were not able or willing to travel to La Jolla. With the hiring of Dr. Al-Nouri and the recruitment of Dr. Malas from Johns Hopkins, we are re-establishing the highest level of general vascular surgery care in the Hillcrest environment."
In addition to serving patients with peripheral arterial occlusive disease; the division aims to streamline the management of dialysis access, aneurysmal disease, and venous conditions.
Under the leadership of the new Chief of the Vascular and Endovascular Surgery Division, Dr. Mahmoud Malas, there are also plans to a build a complex aortic center that, according to Malas: "treats all aortic pathologies—from the aortic valve to the iliac arteries—with the most advanced open and endovascular techniques, including ascending aortic aneurysm and dissection with collaboration with cardiac surgery, and fenestrated and branched endografts for aortic thoracic arch and thorocoabdominal aortic aneurysms."
In the realm of Otolaryngology/Head and Neck Surgery, surgical volume has been growing in Hillcrest for many years—from just over 100 outpatient surgical procedures in 2001, to more than 800 in 2018 (inpatient surgical volume has remained steady over the last decade). In this context, Dr. David Hom, Professor of Surgery in the Division of Otolaryngology/Head & Neck Surgery, joined the Division in November 2018, with a primary base in Hillcrest.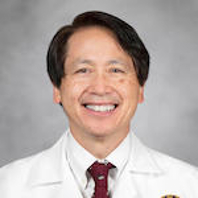 "Hillcrest is a special place" says Hom. "As the only Level 1 academic trauma center in San Diego County, we are uniquely positioned to treat a multitude of facial injuries in the community in a comprehensive fashion—facial bone fractures and skin soft tissue injuries."
Dr. Hom is a native of San Diego, and volunteered at Hillcrest Medical Center when he was a pre-medical student at UC San Diego, when the hospital was the County Hospital. He will lead efforts to treat complex facial injuries and build relationships in the community.
"We have established a Center of Excellence for treating facial trauma to maximize facial function and appearance in conjunction with the Trauma Teams and the Division of Plastic Surgery," says Hom. "By reaching out to the South Bay, East County and Downtown regions, an immense opportunity exists to serve a vast and rapidly growing population."
UC San Diego Surgery is committed to building a strong relationship with the San Diego community and serving a growing and diverse patient population. By expanding surgical services in the key medical hub of Hillcrest, the Department of Surgery and UC San Diego Health is bringing the highest levels of expertise and care—which is what the population of San Diego has come to expect from the only academic medical center in the region.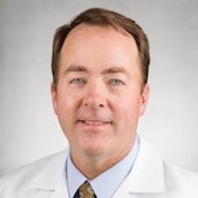 Says Clary: "Our Hillcrest facility has always been a unique and special resource for the entire region encompassing San Diego, Imperial, southern Orange, and southern Riverside counties. It is our goal for this to remain true not only for acute surgical conditions (trauma, burns, etc.), but for complex and common surgical problems. We are excited about our program additions in Hillcrest and the extraordinary plans for building new facilities that will ultimately replace the current structures.
​Hillcrest Medical Center
In addition to serving as an important safety net provider for San Diego County's uninsured patient population, Hillcrest Medical Center is home to a busy emergency room, the County's only Level 1 Trauma Center and Regional Burn Center, and the pioneering Owen Clinic for HIV/AIDS care. A major tertiary and quaternary referral center for San Diego, Riverside and Imperial counties, and Baja California Sur, the Hillcrest campus also houses a Comprehensive Stroke Center, dialysis unit, neonatal intensive care unit, and behavioral health care services.