2018 ACAPS West Coast Plastic Surgery Boot Camp
On August 10-12, 2018, UC San Diego's Division of Plastic Surgery hosted the second annual ACAPS West Coast Plastic Surgery Boot Camp. Forty-three independent and integrated residents from California, Arizona, Utah, New York, Alabama, Minnesota, Texas and Colorado spent three days in lectures and labs learning the core concepts of plastic surgery: Operative Basics, Suturing, Microsurgery, Wound Healing and Nutrition, Burn Management, Craniofacial Anatomy and Radiology, Hand Anatomy, Body Contouring and more.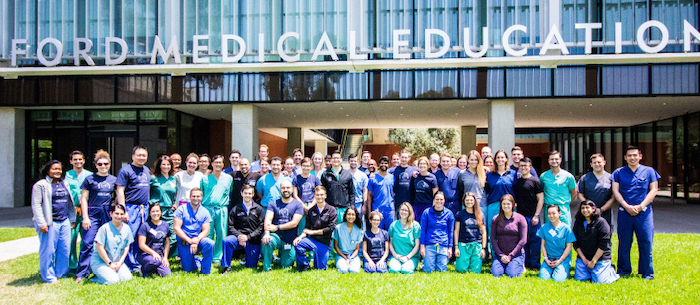 UC San Diego's Division of Plastic Surgery invited ten distinguished colleague's from California, Utah, Arizona, Nevada and Colorado to collaborate on a "hands-on" practicum-based three day weekend course focusing on critical clinical content in Plastic Surgery for integrated and independent residents moving forward in their Plastic Surgery training. From left to right: Drs. Michelle Zaldana-Flynn, Adam Hauch, Gordon Lee, Amanda Gosman, Amber Leis, Michael Wong, Richard Baynosa, Jay Agarwal , Sam Lance, Ahmed Suliman, Sun Hsieh, French Brooke, William Casey, Terry Maffi, Chinwe Kpaduwa.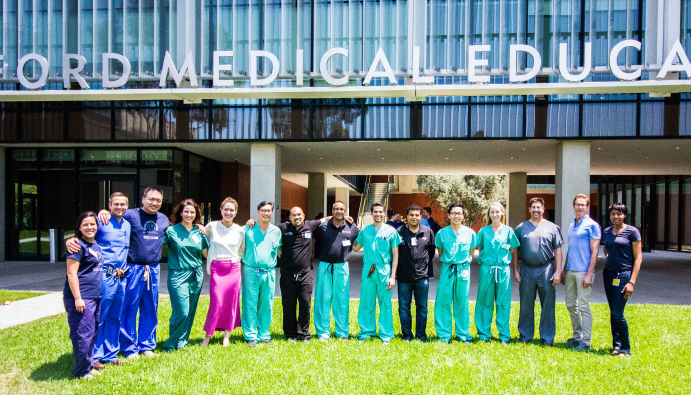 Dr. Ahmed Suliman, UC San Diego Plastic Surgery faculty and renown microsurgeon, demonstrates how to suture vessels. An overhead camera provides participants step-by-step visual instruction for duplicating the technique.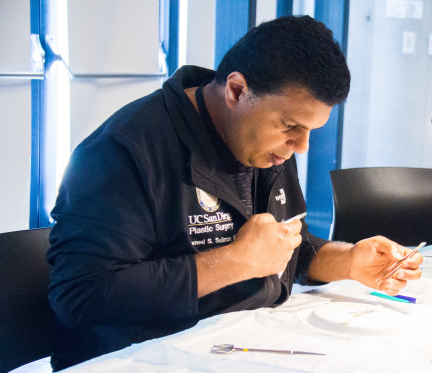 UC San Diego's Medical Education Telemedicine rooms with overhead cameras and viewing screens provided participants the opportunity to practice skills in real time.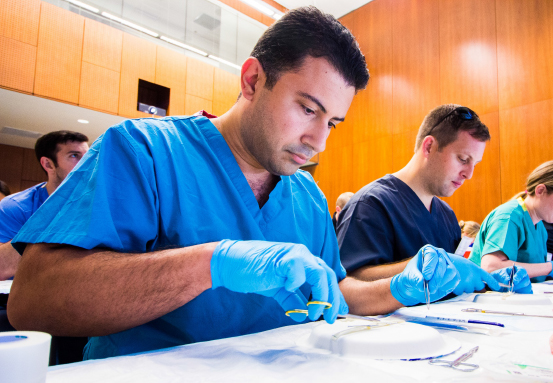 Dr. Samuel Lance (center), pediatric and craniofacial plastic surgeon, discusses pediatric plastic surgery concepts prior to the skills lab.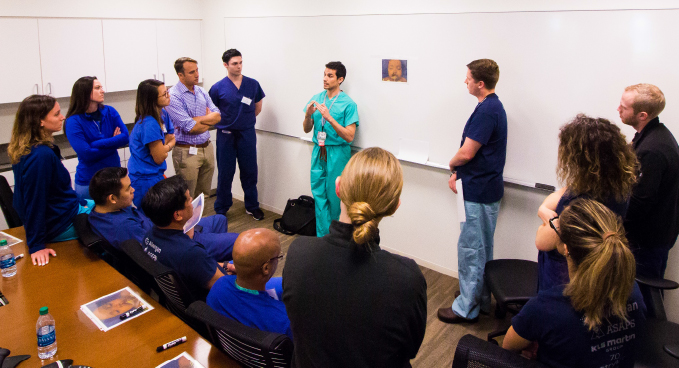 Dr. Amanda Gosman, Chief of the Division of Plastic Surgery and pediatric craniofacial specialist demonstrates intricate surgical procedures in the Craniofacial Plating Lab.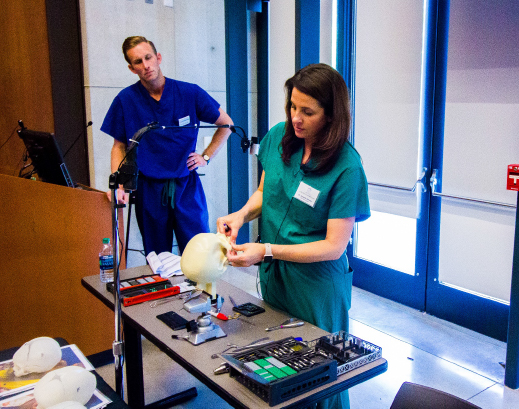 Dr. Brooke French, Director of the Cosmetic Program and Co-Director of Craniofacial Surgery at the University of Colorado School of Medicine provided 1:1 instruction during the Craniofacial Skills Lab.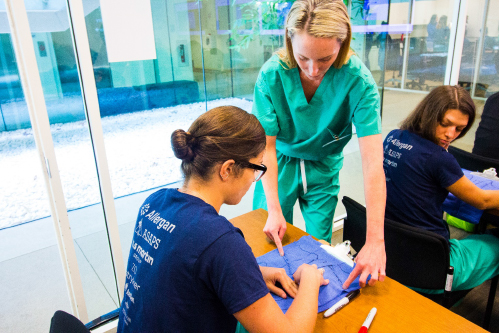 Twelve independent residents practiced microsurgery on 1mm vessels at the Center for the Future of Surgery.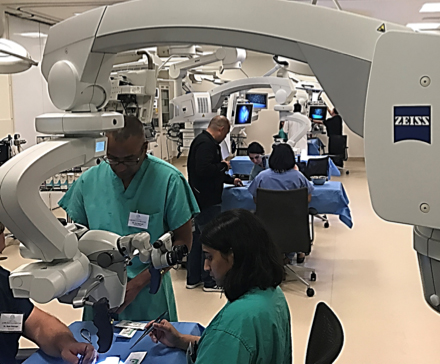 After attending the lecture on Hand Exam/Reductions/Radiology the Casting/Splinting Lab at the Center for the Future of Surgery was fun as participants and faculty took turns casting.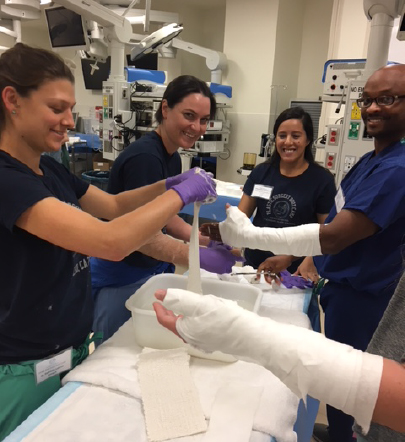 The bootcamp was a huge success and we are thankful for the faculty who came from across the country—and the world—to teach with us, and for the trainees who came to learn with us. In this photo: Dr. Michael Wong, President, California Society of Plastic Surgeons, Professor, Department of Surgery, UC Davis Medical Center, and his daughter; Dr. Amanda Gosman, UC San Diego; and Dr. Le Hong Phuc, Vice Head of the Trauma, Orthopedic and Plastic Surgery Department, Hue University, Vietnam.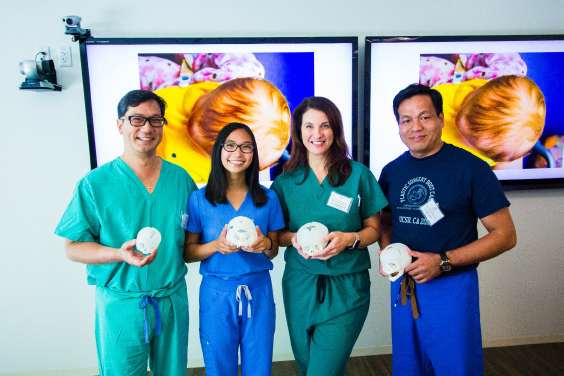 We would like to thank the following companies who provided resources for the Bootcamp.