Minimally Invasive Surgery Fellowship
Minimally Invasive Surgery (MIS) Fellowship
The goal of this 1-year, independent, MIS fellowship is to train a general surgeon to become a specialist and academic leader in advanced Minimally Invasive Surgical procedures and techniques. These include many advanced GI, colonic, bariatric, hepatobiliary, and diagnostic and therapeutic flexible endoscopic procedures. Our diverse and dedicated faculty guide fellows through pathophysiology, diagnosis, and advanced laparoscopic and endoscopic treatment of the esophagus, solid organs, morbid obesity, and complex hernia care. The fellow will learn advanced laparoscopic operative techniques including total esophagectomy, Heller myotomy, anti-reflux operations, robotic nephrectomies, adrenalectomies, sleeve gastrectomy, roux-en-Y gastric bypass, as well as cutting-edge endoscopic bariatric procedures. In addition, as a tertiary referral center for complex herniae, abdominal wall reconstruction as well as advanced laparoscopic and robotic hernia operations are commonly performed.
The newly opened Center for Voice and Swallowing provides the opportunity to analyze the fundamentals of esophageal physiology and perform esophageal manometry and 24-hour pH studies. At the Center for the Future of Surgery, fellows can take advantage of 2 da Vinci Robotic Surgical Systems for research and training use, including both the Si and Xi versions of the da Vinci system. In addition, we have a robust teaching and simulation program that targets resident, fellow, and medical student surgical education and simulation using our multimillion dollar supported wet/dry lab for simulation and research. This program includes fellow teaching in the weekly wet and dry lab procedures that simulate complex surgical conditions and procedures.
The fellow will be expected to teach surgical residents and medical students fundamental techniques in laparoscopic, robotic, and endoscopic surgery and to lecture students in the surgical rotation and residents in general surgery on select topics in minimally invasive surgery. The fellow will be expected to attend and participate in all didactic teaching conferences in the Department of Surgery as well as to present and discuss cases in the monthly multidisciplinary GI/Surgery GEMS conference, covering patients with complex esophageal disease as well as occasionally present at the monthly x-ray rounds.
---
MIS Faculty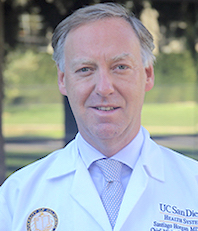 Santiago Horgan, MD, FACS
Chief, Division of MIS and Professor of Surgery
Program Director, Minimally Invasive Surgery Fellowship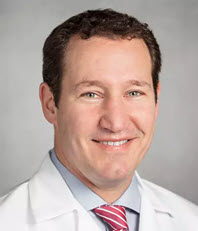 Bryan J. Sandler, M.D., FACS
Associate Professor of Surgery
Program Co-Director, Minimally Invasive Surgery Fellowship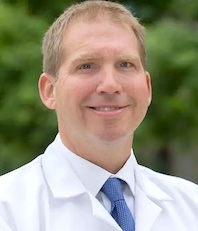 Garth R. Jacobsen, M.D., FACS
Professor of Surgery
Program Director, General Surgery Residency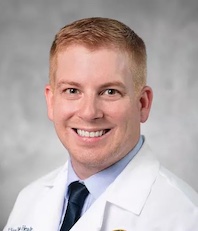 Ryan C. Broderick
Assistant Professor of Surgery
Current Fellows